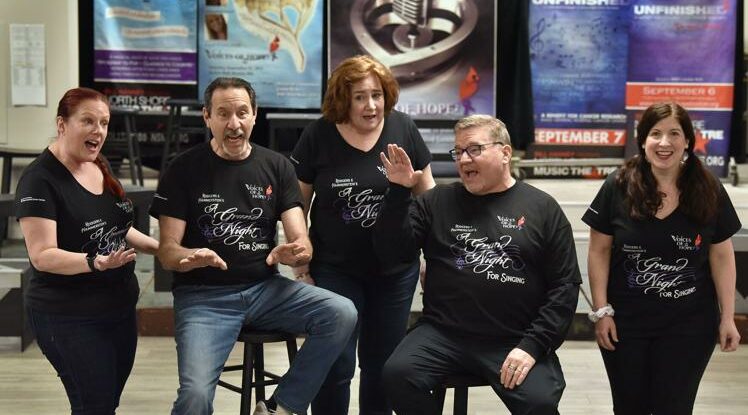 Voices of Hope Fighting Cancer – Andover Townsman/Eagle Tribune
June 27, 2022
Andover Townsman – At Ballard Vale Community Church, there is singing coming from the basement. The music comes not from a church choir but from Voices of Hope, a theater group that raises money for cancer treatments.
The group has been using music to raise money for more than 10 years, and now will be rehearsing its performances from a new studio in Andover.
They will perform A Grand Night for Singing on April 23 and 24 at the North Shore Music Theatre in Beverly.
Voices of Hope was founded by Greg Chastain after his mother died from pancreatic cancer. Since he started the organization, the group has donated $836,000 to fight cancer.
Media Contact