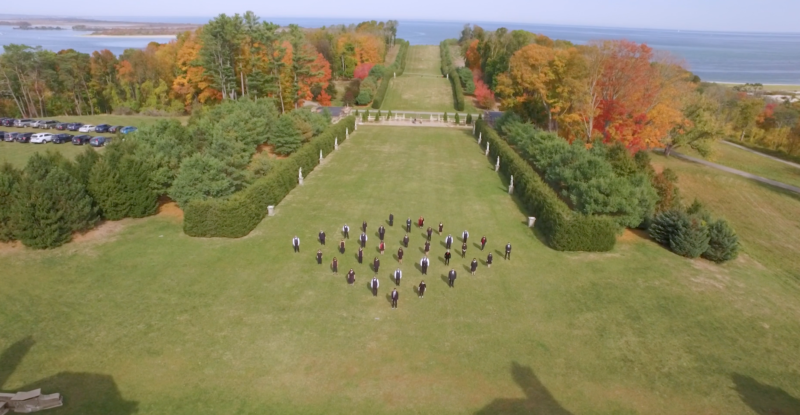 VOH Performs "You will be Found", virtually, at the MGH Cancer Center Virtual Gala "Centerstage"
November 22, 2020
Recently VOH had the honor to work with The Mass General Cancer Center to create the music video of "You Will Be Found" which was used in this years' MGH Cancer Center fundraiser CenterStage. The virtual event was streamed online November 13th and raised over 1.1 million dollars for the cancer center.
The video with narration by Jordan Rich. "You Will Be Found" from Broadway's Dear Evan Hansen is accompanied by the Ipswich High School Chamber Orchestra.  It is a message of hope that we are all connected and will get through these tough times if we help one another and show compassion and understanding.  This was a 4 week labor of love that was completed with Covid-safe spaces to ensure everyone was safe and able to participate in a meaningful way.  Through a grant VOH has been able to create individual recording booths to allow them to sing and create virtual events, and music during these trying times.
"You Will Be Found" from the musical Dear Evan Hansen Music arranged by Jonathan Plouffe and Michael Coelho Performed by Voices of Hope and the Ipswich High School Chamber Orchestra under the direction of Michael Coelho All state and CDC guidelines were followed in the production of this video.
Voices of Hope Production Team Executive Artistic Director: Dana Siegal Music Directors: Eliza Healey, Jonathan Plouffe, Ryan Solero Orchestration (in partnership with Michael Coelho): Jonathan Plouffe Vocal Recording-Sound Engineer: Darin Maguire Covid-certified Stage Management: Karen Rogers
Voices of Hope is dedicated to supporting cancer research through musical performance.
To learn more visit us at @ VOHBoston.org Directed by Chad Carlberg Cinematography by Casey Preston in association with Production Blue Shot on location at the Crane Estate in Ipswich, Massachusetts. (theTrustees.org)
Media Contact