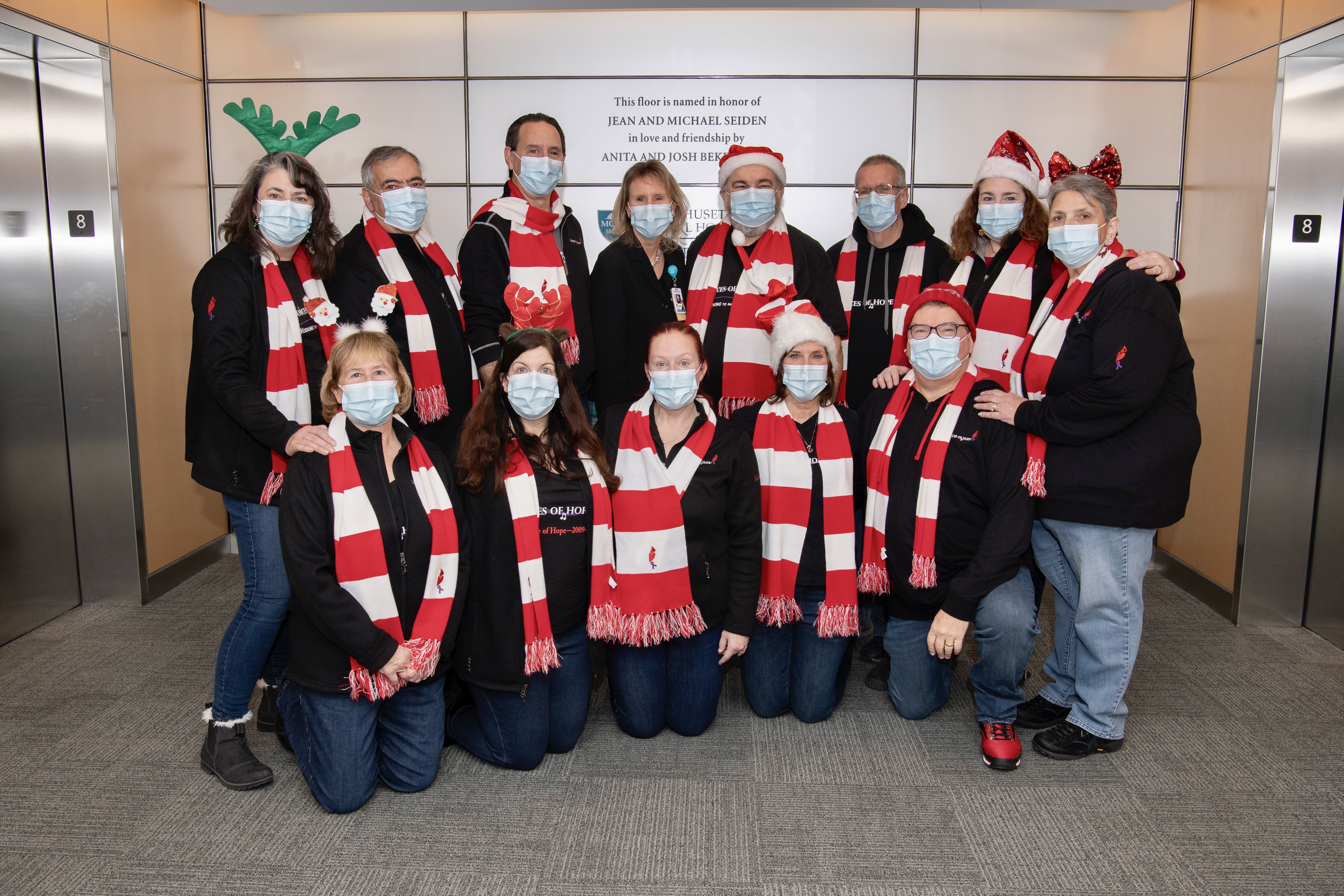 VOH Carols at the MGH Cancer Center
December 23, 2022
On December 21st  
Voices of Hope Boston
stopped by the Henri and Belinda Termeer Center for Targeted Therapies to share some holiday cheer with our patients, families and staff.
Members of Voices of Hope volunteer year-round to raise awareness and funds for cancer research at
Massachusetts General Hospital
, and we're so grateful for their continued support! It was a wonderful day of hope, healing and love.
Please watch this short video of VOH at the MGH Cancer Center –
MGH VIDEO
Media Contact